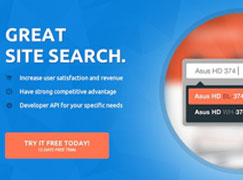 The Best Homepage Content is which Coverts Searchers into Visitors, and Visitors into Customers
Writing home page content can be tricky if you are not aware of the idea behind developing a website for a particular product or services. When a visitor opens your website the home page is the first content he comes across. And if it is not alluring and impressive to his eyes he may leave it in next click or may not show an inclination in accessing other webpages of your website, which might have useful information about your product or services.
&nbsp
&nbspYour website homepage content should do more than just present information. The digital writer must give the words to engage the reader, boost your search engine rankings and reinforce your brand. Website is a dynamic thing; you cannot just think it as a book, which is monotonous. On a webpage the content has to be such that it coerces the visitor to click on selective links, videos, divert to other webpages and ultimately makes a purchase of the services or products.
&nbsp
&nbspIt is quite often that people don&nbspt go through the entire content word to word. They have the pre-occupations in their mind that is will be of no worth. So it is the responsibility of the writer to present the message in such an impressive way that even if the reader scans through the webpage, he gets into the trap of catchy words, which may be are highlighted, underlined or hyperlinked.
&nbsp
&nbspAvoid using jargons and complexity while usage of words in your sentences. The readers want to extract the information in quick glance. So it is best to write the crux with proven facts. SEO cannot be neglected while writing for the website home page. You will need to identify and include keywords, alt tags and titles to make sure your content is found. Do not overuse the repeated keywords. This can m make your negative impression in Google rankings. Instead you can use keywords that are related to the main keywords which the customers often use. The long phrases are preferable to short keywords use repeatedly.