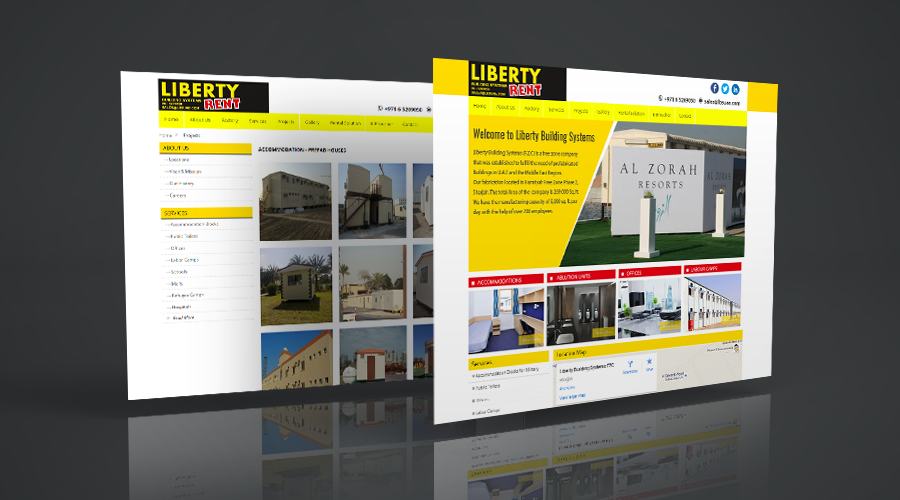 Liberty Building System FZC
Liberty Building System (F.Z.C.) is a free zone company in UAE and a well-known manufacturer of prefab houses in Sharjah, providing the needs of prefabricated buildings through quality design, structure, specification and workmanships to projects like portacabin toilets, labour camps, containerized units and more. Our vision is to be one of the customer oriented companies in the prefabricated building industry in the Middle East, with our hardworking and honest team and our remarkable services.
&nbsp
&nbspWe are the leading manufacturers of Portacabin in UAE specializing in prefabricated buildings, site office, labour accommodations, Warehouses, Schools, Villas, Mosques, Mess units etc. We make use of the latest manufacturing technology or mechanism along with the help of skilled workforce for fulfilling your building needs.
&nbsp
&nbspLiberty Building Systems, providing prefab houses Sharjah gives priorities for clients by offering them not only the buildings but also by assisting them choosing the right prefabricated solutions which suits their needs. Our expert team of designers work dedicatedly and make sure they provide you with all the accurate information keeping all your specifications on mind. Our success is built on quality and reliability and the ability to provide solutions for any complex requirements.