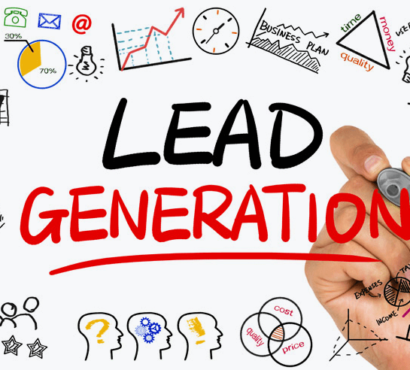 Where in Lead Generation helpful to Grow your Online Business?
What is Lead Generation?
&nbsp
&nbspEvery digital business enterprise follows the process of lead generation to enhance its business outputs. So what is a lead generation? It is a digital a marketing process which is executed through the use of a computer program, database and internet to obtain or receive information for the purpose of expanding the scope of a business, increasing sales revenues. Basically it is to capture attention of the customers to a particular product or service. Leads can consist of the names and addresses (or e-mail addresses) of individuals, corporations, institutions, or agencies. You can access the lists of leads from targeted databases such as telephone and Internet directories.
&nbsp
&nbspWhy is it incorporated by the business world?
&nbsp
&nbspMarketers today utilize the concept of lead generation to increase the brand awareness of their products and services and ultimately generate measurable revenues. From business perspective, generating leads is a fundamental point in an individual&nbsps journey to becoming a delighted customer of your business.
&nbsp
&nbspComponents needed for Lead Generation in your business
&nbsp
&nbspLanding Page: A landing page is a web page a visitor lands on for a distinct purpose. More landing pages mean more conversion opportunities, more variety, marketing collateral and more targeting opportunities.
&nbsp
&nbsp
&nbspForms: Forms are hosted on landing pages. They enable collection of information such as name, contact, ID etc. it helps to find out more about the prospecting buyers who may become your real customers.
&nbsp
&nbspOffer: websites offer numerous things as discounts, sale, share, free delivery of products, seasonal offers etc. on the landing pages. The offer must have enough value to a visitor to merit providing their personal information in exchange for access to it. For example, if a website says you can download the free version of the book by filling up the form for free, many visitors would prefer doing it if they need the book.