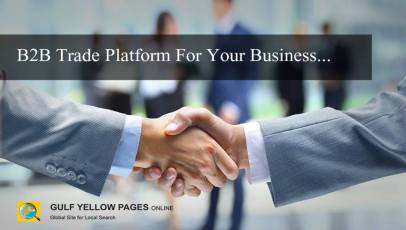 The Reality about B2B Lead Generation
What Really Works
&nbspDo you really know the major challenge in B2B marketing? It&nbsps&nbspjust leads. A lead is where it all begins. Without leads, there are no clients, no revenue, no business, and no sales. with No leads, youre ruined.
&nbsp
&nbspSo for any marketers the most obvious question will be: How do i fetch leads?
&nbsp
&nbspThe most important part of getting customers for your product or services is reaching more people to know about it. Its not about how best your product is. if no one knows it , then no one to buy it. There are no rules like, you need to have the best product or you need to be the cheapest provider or need to have the best service. All you need to achieve is to be a best seller. To be an efficient seller you need to frequently generate high quality leads which you can convert to customers, leads that your sales people can obtain sales.
&nbsp
&nbspEvery new email address that you obtain is worth and has some values on average. Some of the email addresses that subscribe to your blog convert well but others that we get through a competition wont be of much value. That&nbsps why you should consider lead generation very important. In reality, 85% of B2B marketers believe lead generation to be their first challenge. B2B lead generation is not as easy as it appears. It&nbsps a lot far enough from B2C lead generation that it feels like you are starting all over again.
&nbsp
&nbspThere are five different ways you can generate B2B leads, let&nbsps take a look at the five methods:
&nbsp
&nbspSEO or Organic Search
&nbspIt&nbsps not backlinks or guest posting or content marketing or technical tweaks that works here. To reach the top position all you need is to have a fully developed SEO strategy. They are free but to run a good strategy it requires a lot of time. This is why many companies choose to farm out their SEO. Be ready to give your full effort on your own or appoint a keen resource, if you wish to do it by your own.
&nbsp
&nbspSocial Media Advertising
&nbspSocial Media advertising is promoted in some quarters as the next big and cheap way to get noted and rich. Let me tell you right now that social media advertisement will not make you familiar and rich. however, it can bring you few leads. When people search for something on a search engine they are on a chase. This is a great time to put an ad in front of someone and why Google wins rapidly. But Social media has a lot of different distractions. Your offer should be extremely good or no one will pay attention and you&nbspll lose money. It&nbsps good to have a page but it won&nbspt be a lead generator without paying them these days for their
&nbspadvertising options. This is another area where it may be better to hire a professional rather than learning how to do it on your own.
&nbsp
&nbspGoing to your leads
&nbspUnlike B2C, a lot of B2B transactions happen in face-to- face environment. &nbspIf you can go to a business event where a lot of people in the audience are hanging out together they all are like a&nbspleads. Yes, you
&nbsphave to be good at networking and putting yourself out there. Business people at conventions are much more relaxed and open to new things, Turn on the charm and go sell! A lot of B2B dealings happen in face to face surroundings.
&nbsp
&nbspManaging a Blog
&nbspAlways remember to collect and change with one line call-to- actions where you explain how the information combined with your product or service yields the best results. The main option of optimizing your website is to convert visitors into leads is to speak about it in a blog, like you own company blog. The information on your blog contents needs to plant the seeds of the future leads. Keep in mind to gather and convert one line call to actions where you will clarify on how the information along with your product yields the best outcome.
&nbsp
&nbspPay-Per- Click Ads
&nbspThe best way for the B2B companies to get online leads is to run a PPC campaign. Managing a PPC campaign is not very easy task to perform. Your offers, your ad and everything in it has to work together. You can do it on your own or pay another company to run it for you. In either cases you still need to pay google enough money to run the ads at its best.
Read More
---
---
---
---
---
---
---
---
---
---