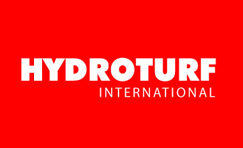 WORKS DONE - LEAD GENERATION & SEO SOLUTIONS
Last four years we supported Hydroturf International in generating leads and In 2014, we started seo works for www.hydroturfinternational.com with contents targeted to Hydroturf primary audience. We give prospective customers the opportunity to request more information about a service, or request a consultation appointment directly from the site. This helped to engage users, and start conversations about Hydroturf services
&nbsp
&nbspOur work continues to grow Hydroturf business, Over the last year, Hydroturf has seen a 100% increase in organic search traffic over 2015, and a 62% increase in form leads. Phone call leads increased, as well, showing a 101% increase over the previous year.
&nbsp
&nbspHydroturf International was created in 1995 to provide and support top quality products and services to the growing Middle Eastern golf, tourism and landscaping sectors.
&nbsp
&nbspFrom a single office start in Dubai, we also now have our own offices in Cairo, Riyadh, Doha, Abu Dhabi, Amman and Muscat. We sell through dealers in Bahrain, and Kuwait.
&nbsp
&nbspNo other company in our business offers customers from Egypt and Kenya in Africa, through the gulf, this range of superior quality products and after sales support.
&nbsp
&nbspHydroturf is the market leader!