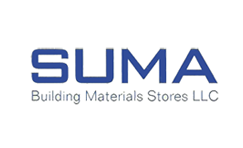 WORKS DONE - LEAD GENERATION, WEB DESIGN, SEO, SOCIAL MEDIA MARKETING
Suma Building Materials Stores LLC is an importer of wood, veneer and a supplier of a wide range of interior and exterior wood products that have been specified and used in major high-end projects throughout the Middle East for over 35 years. Suma is focused on catering to the innovative needs of Wood Workers, Consultants, Interior Designers, as well as Contractors. Suma is positioned as one of the market leading suppliers of Wood & Veneer with a large stock of wide range of products, exceptional service and unique expertise reinforced by an endless list of projects and major references started with its first day of operation. The company's success is driven by its loyal customers and team and their unrelenting focus on delivering results the right way &nbsp by operating responsibly and executing with excellence.
&nbsp
&nbspWith over three decades of experience in Timber, we have crossed a long way with success in our business dealing in the UAE, all over Middle East, Asia, Europe and Africa. In the present era we are one of the reputed market leaders as well as trend setter. We have been playing a significant role in the highly competitive Timber Industry. Quality has always been a defining factor at Suma and the organization has been successful in superseding the client's expectations. We have been supplying our products to major projects including Dubai Marina, Arabian Ranches, Burj Khalifa, Sports City, Motor City, Dubai Mall, Palm Jumeirah, Business Bay, and many others. Moreover we offer the most competitive prices in the market with no compromise on the quality of our products. Our team of talented professional with their expertise in the field of building materials is responsible in providing timely service to the varied requirements of our esteemed clients.